Scratched/Dead HDD Data Recovery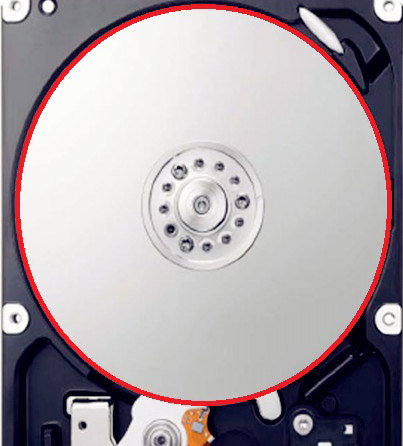 Platter edge scratched recovery
This kind of scratch on the edge of platters is very common, this is usually caused by damage of the parking ramp. The heads cannot return to the ramp normally and get stuck on the edge. When the heads have shape change, the scraches become more severe when power up the drive. Anyway, the recovery is possible!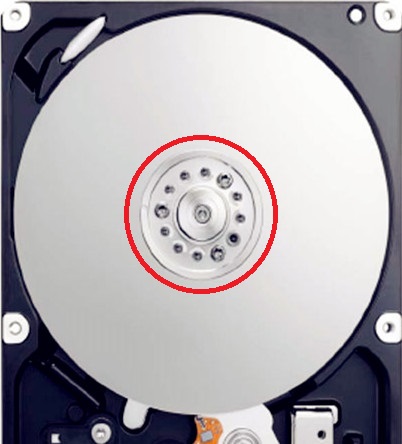 Inner tracks scratched hdd recovery
If the scraches are located at the inner tracks of the hdd, the data recovery is mostly recoveryable.
Users need some special tricks to limit the heads' read/write locations to avoid reading the scratched areas and RecoveryRus has been used this special trick and tech to get lost data back for many users worldwide.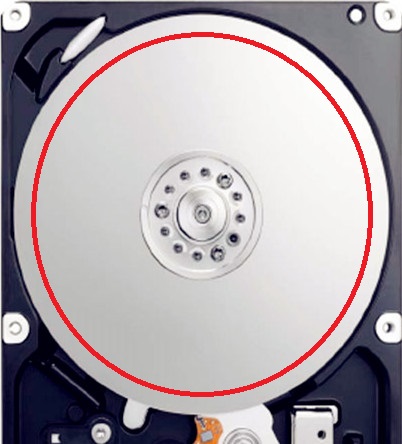 Outer tracks scratched hdd recovery
Within our clean room, engineers have reported this kind of scratch as common cases. Many users worldwide have also face this difficult case and few of them can get data off. However, RecoveryRus has recently developped new tech and new physical recovery tools to recover data from the outer tracks scratched hard drives.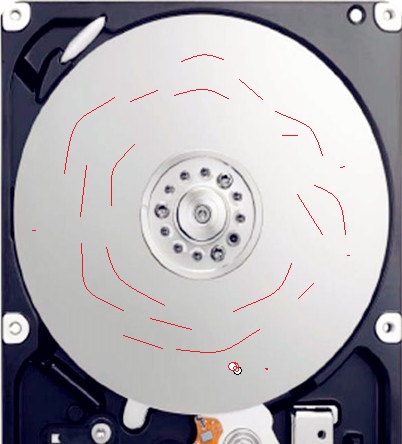 Severely scratched hdd recovery
As described on the left image, this kind of scratches are usually deadly. The chance of recovery is very very slim.
When the scratches have been full of the platters, we need to give up fast these cases. But if the scratches are in the middle and not many, you can give us a try. RecoveryRus is always your last hope for data recovery.